On Tuesday, May 9, 2023, in the sports center Dinamik, a wheelchair basketball game was held on the occasion of the visit of USAID director, Samantha Power.
With the guidance of the basketball legend, Vlade Divac, the director of USAID had the opportunity to try her hand at this sport and to show, together with the players of the Singidunum wheelchair basketball club and coach Vladimir Kuzmanović that barriers are easier to overcome when you are part of a team.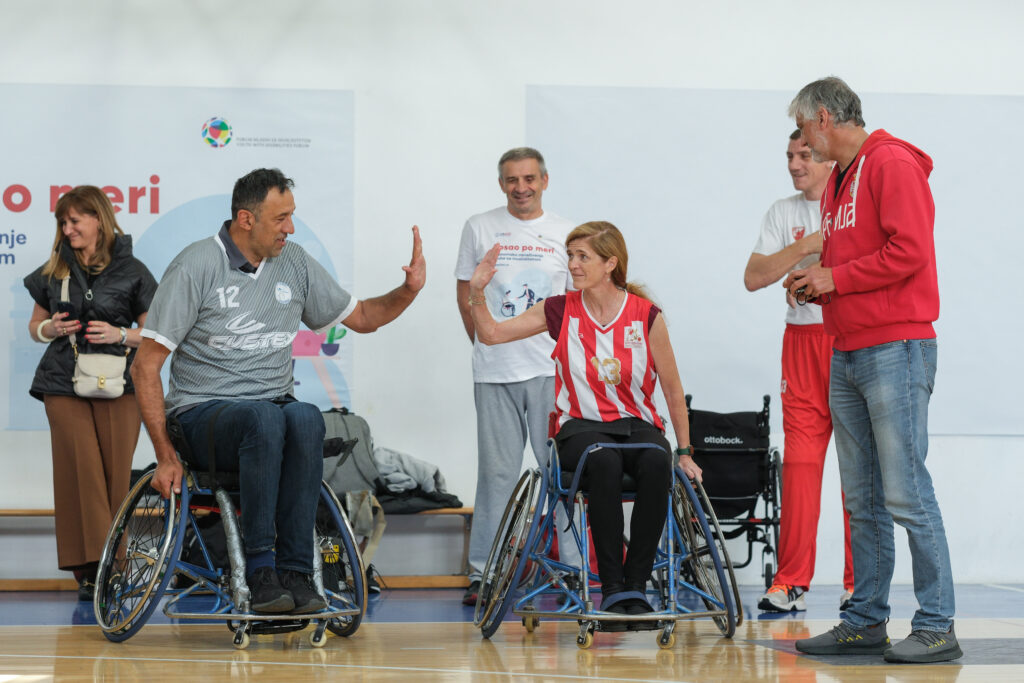 The event was also attended by the ambassador of the United States of America, Christopher Hill and his wife, and the director of the USAID mission in Serbia, Brooke Isham, who, together with the director of USAID, Samantha Power, had the opportunity to meet the partners from Liceulice, Evo ruka and the Assosiation Naša kuća, with whom they spoke on empoyment and economic empowerment of persons with disabilities in Serbia.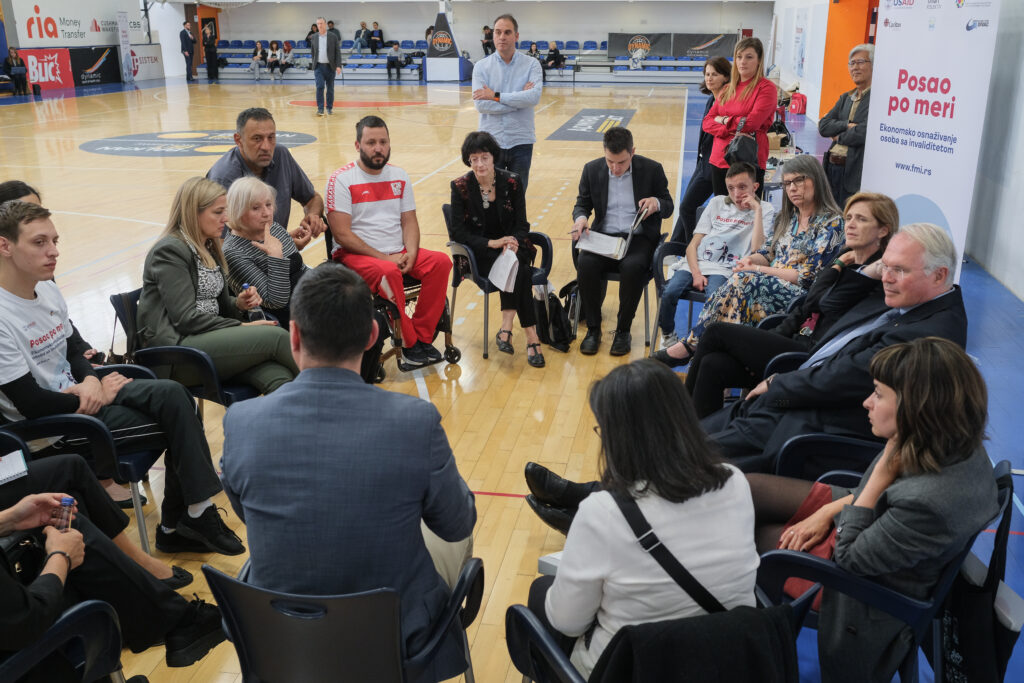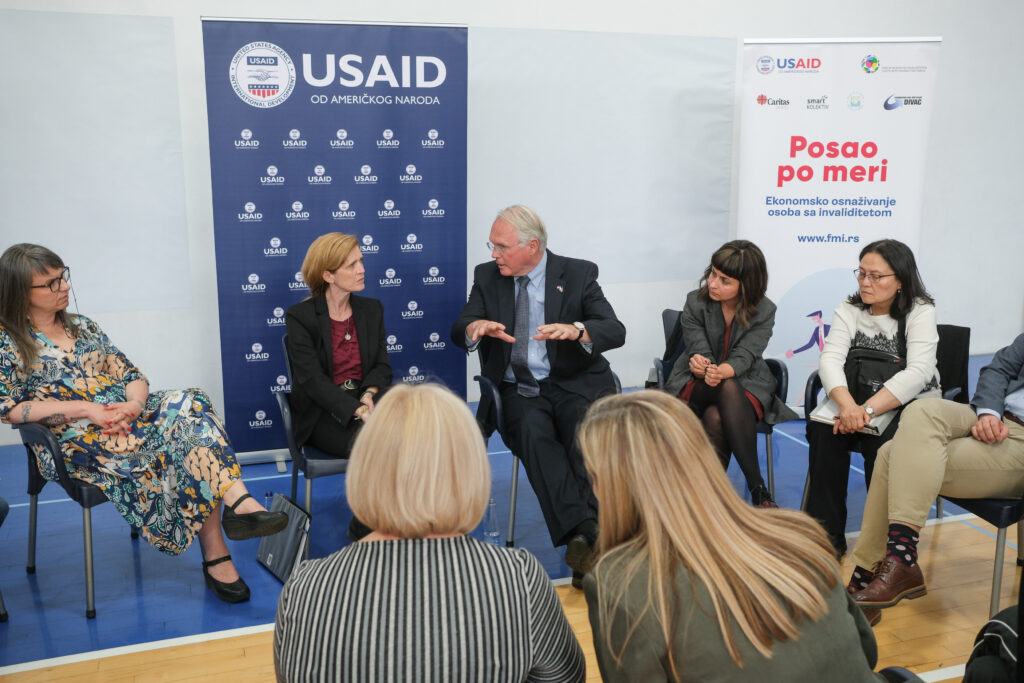 This event was realized as part of the Economic Empowerment od Persons with Disabilities project, which aims to create equal access to employment for persons with disabilities and encourage a more open and inclusive labor market in Serbia.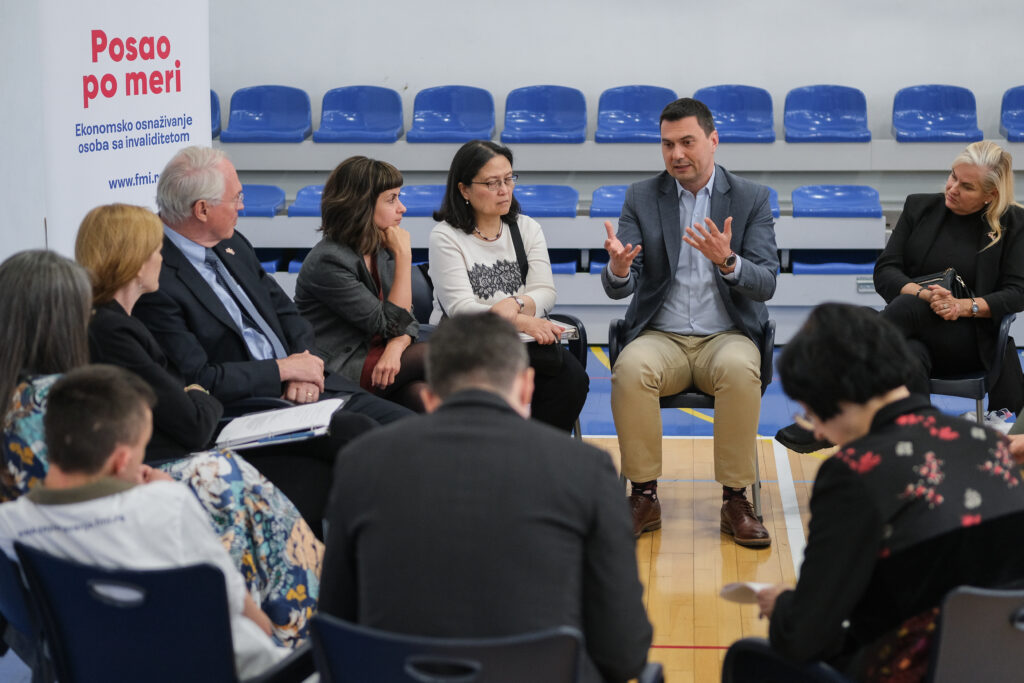 The Economic Empowerment of Persons with Disabilities project is supported by USAID and implemented by the Youth with Disabilities Forum in cooperation with Ana and Vlade Divac Foundation, Caritas Srbije, Smart Kolektiv and Center for Independent Living of Persons with Disabilities Serbia.